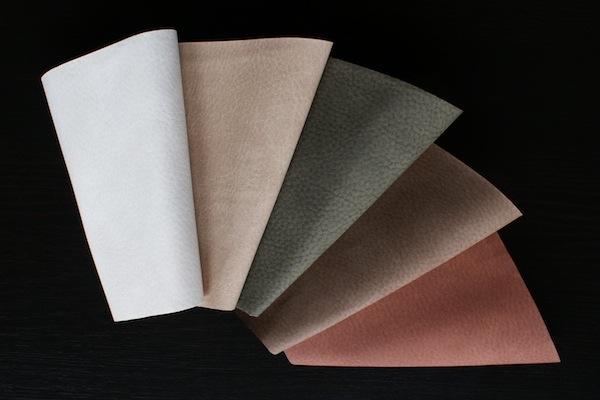 We are developing a new synthetic leather for the furniture industry that will soon be available in 15 colors. 
Fire retardant class 1 IM - excellent resistance to abrasion and alcohol. 
With opaque and cloudy, two-tone is in line with current market trends for the realization of headboards, sofas and armchairs.